Commercial Shooting Preserve 1-Day Licenses
MassFishHunt Internet Sales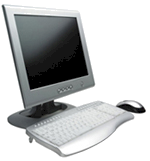 Purchase a Massachusetts Freshwater Fishing, Hunting or Sporting License, Saltwater Fishing Permit, Recreational Lobster Permit, or Check your Harvested Game online via
MassFishHunt
. (will open a new window)
Online purchases require the following:
1. Major Credit Card (Visa, MasterCard, Discover, American Express)
2. Local Printer to print licenses, permits, and stamps
3. Plain, white, letter-sized (8½" X 11") printer paper
Please note that your MassFishHunt transactions will be indicated on your credit card statement as ACT*MADFGMassFishHunt 615-263-4257
Authorized License Agents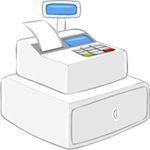 Massachusetts Fishing, Hunting, and Trapping Licenses can be purchased at authorized License Agent locations including the following:
- Retail Stores
- City/Town Clerk Offices
- Division of Marine Fisheries Offices
- Division of Fisheries & Wildlife Offices
See Map of License Agent locations (will open a new window)
Notes:
When purchasing hunting license online, the customer must create an online profile with their residency information and demographics (hair/eyes/height/weight). The residency status and address that the customer enters will determine if the hunter is eligible for a resident or non-resident license.
New regulations allow hunters to possess an electronic copy of their license on their smartphone/mobile device if they are not hunting a game species that require paper tags attached to the license/permit (deer, bear, turkey) according to 321 CMR 2.11(5) and 321 CMR 3.02(4).
The online commercial shooting preserve 1-day license asks which day the license is to be valid for, and is only valid for that day. If you have any questions please feel free to contact Trina Moruzzi of the MassWildlife Division of Fisheries & Wildlife at 508-389-6318.